ACTIVE CAMPUS REFERRAL PROJECT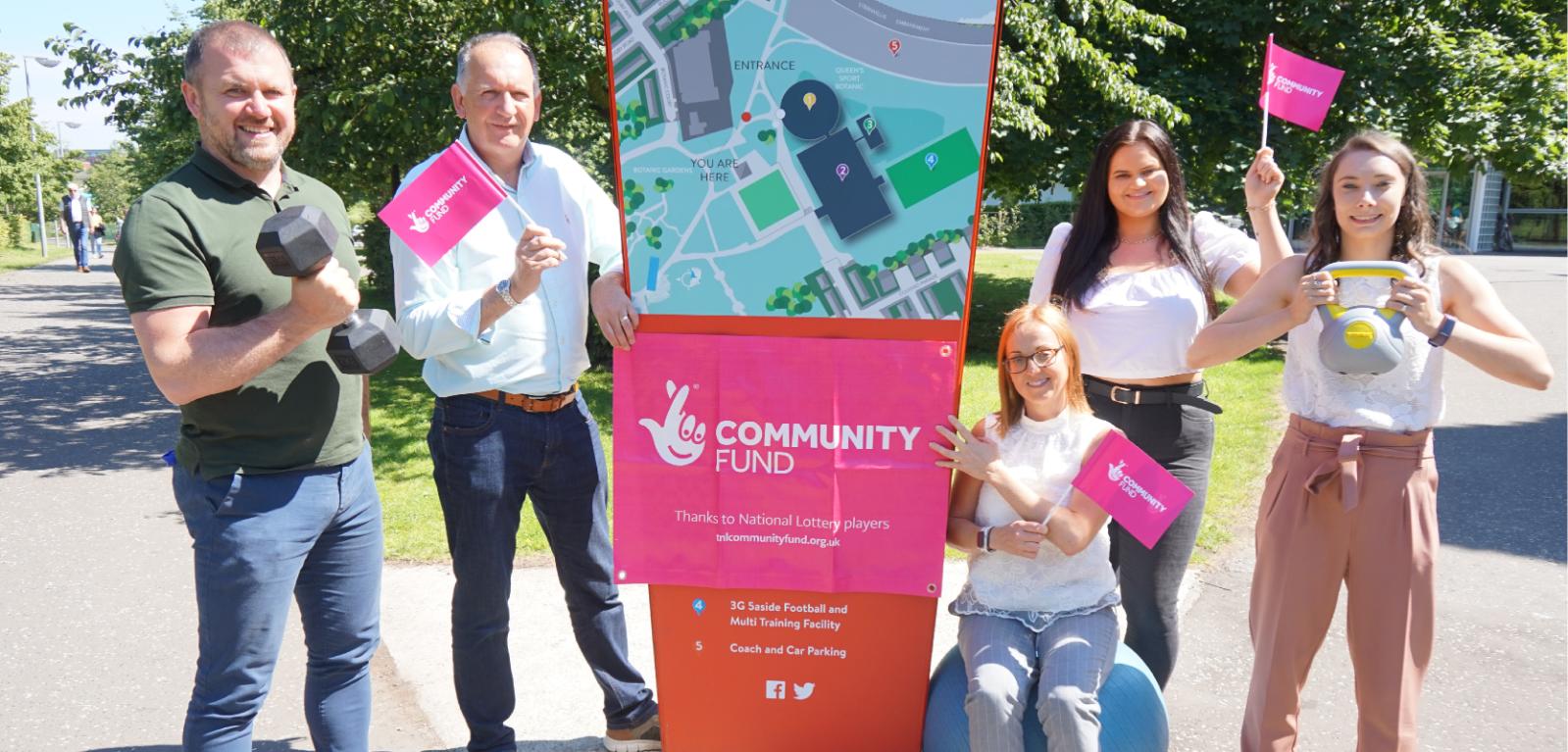 In December 2019 Queen's Student Health and Wellbeing Service identified a growing trend, across the University, of students presenting with issues around stress, anxiety and depression.
The triggers for these issues were wide and varied but typically touched upon assessment, finances, juggling personal lives, transitions, loneliness and isolation.
The previous year, 2018, a wide-ranging Queen's Students Union survey identified that 71% of the 2500 students they interviewed, had their quality of life affected by their mental health. It is now recognised in Queen's and beyond, that the mental health and wellbeing of the student population is a priority issue for Universities.
There is no doubt that the situation has been further exacerbated by the restrictions imposed by Covid and that the past year has had a particular impact on the mental health and wellbeing of increasing numbers of young people. The triggers identified above have been further compounded by living a life far removed from the student normal student experience and the ability to take part in recreation, socialise or develop friendships.
In partnership with the Student Wellbeing Service, Queen's Sport has developed the Active Campus Referral Project, in an effort to provide support to students at risk. Student Wellbeing uses the Take Five approach (Give, Keep Learning, Connect, Take Notice, Be Active) and Queen's Sport is ideally placed to assist with the "Be Active" element of the programme.
Kevin Murray, Queen's Sport Participation and Wellbeing Manager, said:
"Sport is a critical element in the delivery of that emotional, social, physical and educational balance that enables our students to maximise their performance.
"Through this collaboration we are able to help students become physically active through a bespoke programme that offers a range of options to suit all levels of abilities and interests."
Those referred to this Lottery funded pilot programme, by Student Wellbeing, can take part in:
Active Fitness – which offers in excess of 100 exercise classes, from dance to swimming, per week with bespoke 1 to 1 instruction and personal programmes also available
Active Lifestyles – which provides opportunities such as Campus Run, nutritional advice and mindfulness
Active Clubs – which offers access to 57 different sports with teams to suit novices to high performing athletes.
Teresa Reid, Queen's Sport Referral Co-Ordinator, commented:
"We are aware that student mental health is widely recognised as one of the most significant and pressing issues facing the student population, a situation further exacerbated by the restrictions imposed throughout the global pandemic.
"We are delighted to utilise the programme and facilities we have to deliver the preventative and supportive measure for mental and physical health which are needed by so many students."
It is hoped that the initial pilot will prove successful and the programme can be developed further, in line with the increasing demand.
Kate Beggs, Northern Ireland Director of The National Lottery Community Fund said:
"We're delighted to fund this support for students to improve their mental and physical health.
"National Lottery players raise around £36 million every week across the UK for good causes like this, and they can be proud to know that it is making such a difference to people in Northern Ireland."
Queen's Sport and the facilities it offers is part of the holistic approach to ensuring our students have the determination and belief to succeed at the highest possible levels, in their sporting life, academic studies and careers. With one-to-one support during a tailored six-week programme, which includes free membership of the PEC, the Active Campus Referral project is making a significant difference to the lives of students.
For further details on the Active Campus Referral project please contact Teresa Reid, Queen's Sport or Shauna Smyth, Student Wellbeing.
To find out how you can support sport at Queen's, visit the Queen's Foundation website or contact Paddy Gilmore, Queen's Development and Engagement Manager, Queen's Sport.
General enquiries about this news story to Gerry Power, Communications Officer, Queen's Development and Alumni Relations Office.
Caption (L-R): Kevin Murray, Queen's Participation Sport Manager; Paddy Gilmore, Development and Engagement Manager, Queen's Sport; Shauna Smyth, Student Disability and Wellbeing Manager at Queen's; Jessica Small, Queen's Sport Student Intern; and Teresa Reid, Queen's Sport Referral Project Co-Coordinator.