GIRLS' PERFORMANCE CAMP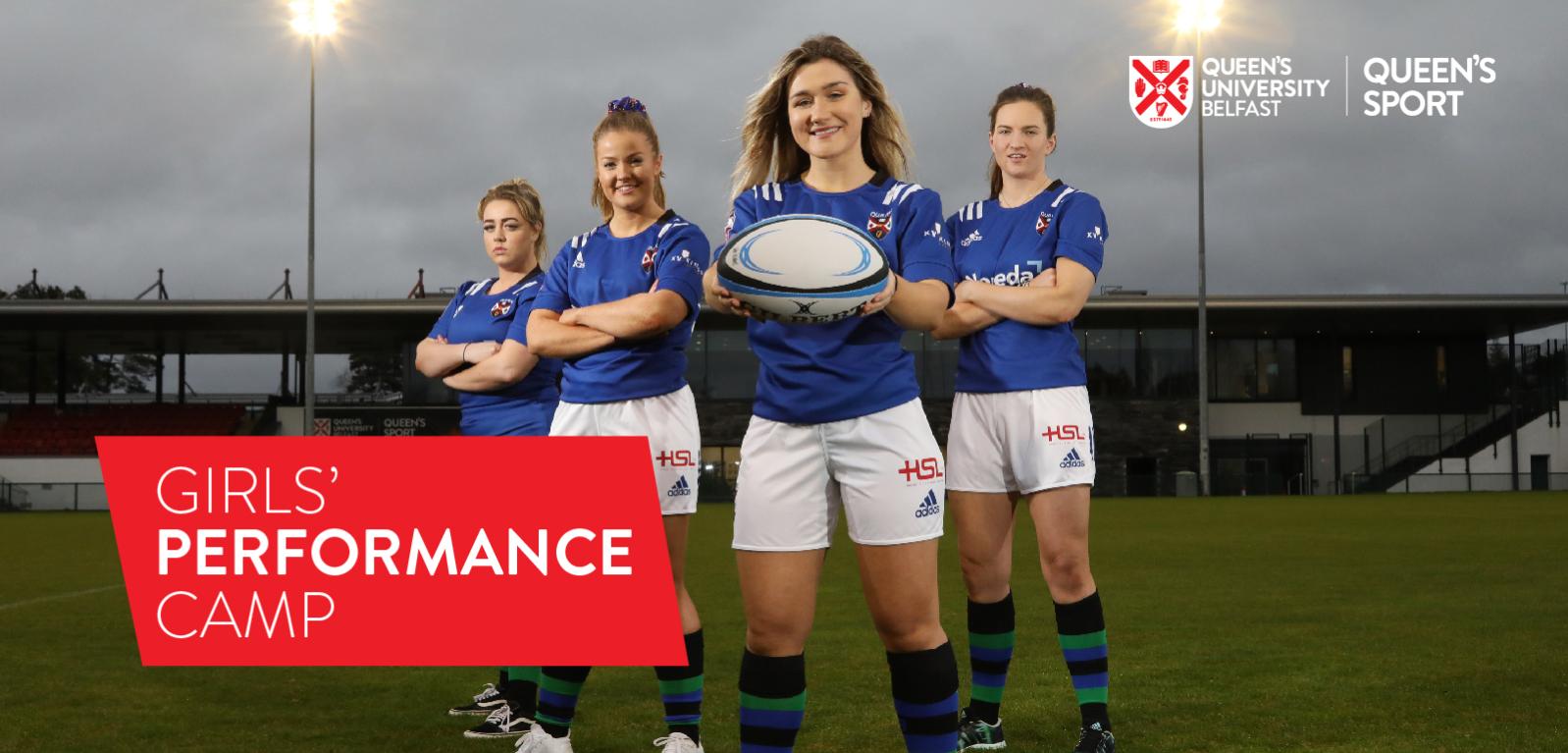 Queen's University will be holding three female U18 Performance Camps this week at our sports facilities at the Dub Pavilion, Upper Malone Road, Belfast.
The camps will be held on Wednesday afternoons on the 11th, 18th and 25th of August and the thefrontrowunion.com caught up with Camp Manager David Chambers to find out more.
David has been involved with elite girls rugby since the inception of the Girls U18 Interprovincial Tournament in 2016 and was part of the Ulster Girls U18 rugby coaching team that claimed the grand slam that year – following on from that he spend two years as head coach of Ulster Senior women.
Book your place through QUBRFC.COM
What is the purpose of the camps?
"We see the women's game as an important part of our rugby development at Queen's University and we are keen to give young female players and cross over athletes a chance to experience a performance rugby environment. Our aim is not only to enhance their skills but to give them lifestyle learnings that will enhance their on field work and embed good personal practices."
Who is involved with the coaching?
"We have a strong coaching set up. Charlie Farrell and Jemma Jackson, or should I say the new Mr and Mrs Farrell, will be two of our coaching leads and as you know they have been involved with the Girls U18 setup since it started. We are also able to call on, Irish International, Claire McLaughlin who has a wealth of experience to impart.
The camp leads will be supported by Derek Suffern who was looking after the Senior Women's set up at Ulster Rugby and we also have one of the leading strength and conditioning consultants Mike McGurn on board alongside nutritionist and performance coaches from Queens Sport Elite Athlete programme – it's a very strong team with unrivaled experience."
What sort of players are you looking to attract?
"We are looking for players, or crossover athletes, aged 15 – 18 who are keen to either improve their rugby, or adapt their skills, with a view to playing at provincial level and beyond. However our focus will be to provide the necessary skills coaching and lifestyle learnings to improve their game at whatever standard they play. We want players who want to learn."
It's difficult for young players to get this level of coaching in the Women's game. Are you prepared to consider including younger players if recommended by club coaches?
"We would be prepared to make exceptions after consultation with coaches and, or course, subject to parent/guardian approval."
How much does it cost?
"It's £50 per person for all three camps, the content of which will be different and will progress over the three weeks."
Book your place through QUBRFC.COM