WOMEN'S INTERNATIONAL HOCKEY: The SoftCo Series
Queen's Sport are excited to announce that we will host the three game SoftCo Series between Hockey Ireland and Great Britain, beginning Saturday the 13th of March. All three fixtures will take place on our brand new performance pitch at Upper Malone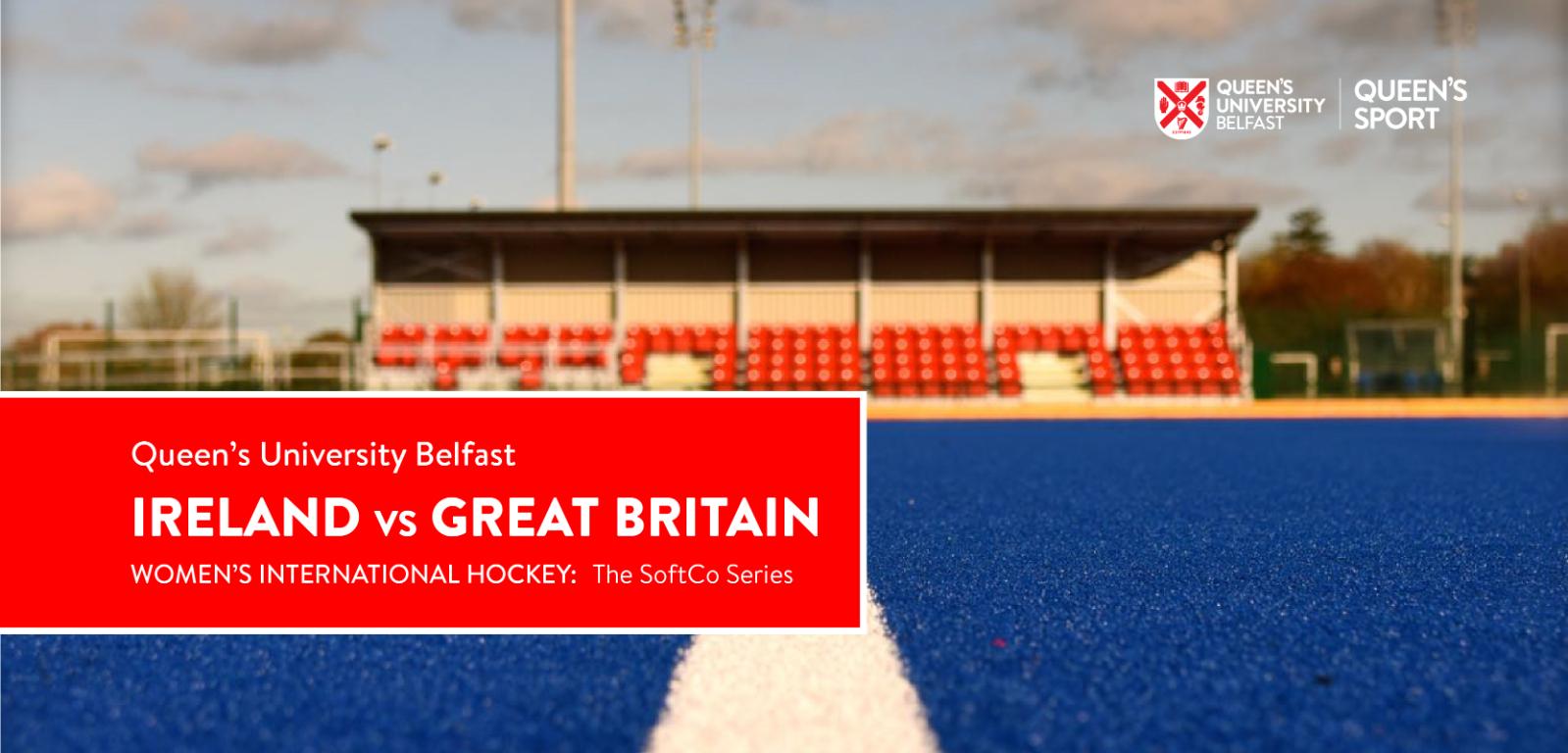 The uncapped series against Great Britain are the first international matches for the Irish team on home soil since the Olympic Qualifier in December 2019 and take place as we mark the 125th anniversary of the first ever women's international hockey match in 1896, when Ireland beat England 2-0.
All matches will be available to view via streaming or broadcast. BBC Sport NI will be streaming each fixture on their website as well as the BBC iPlayer, while RTÉ will broadcast Sunday evening's match live on RTÉ 2 with coverage starting from 16:30.
Nigel Ringland will present BBC Sport NI's coverage of the three matches and will be joined on commentary by former Ireland international Alex Speers. Evanne Ní Chuillin will present RTÉ's coverage, joined by Cliodhna Sargent and Gillian Pinder in studio, with match commentary from George Hamilton and Sarah Scott.
Match details:
Match 1: Saturday March 13th @ 2pm. BBC Sport NI website, BBC iPlayer and RTE Player
Match 2: Sunday March 14th @ 5pm. BBC Sport NI Online, BBC iPlayer and RTE 2
Match 3: Tuesday March 16th @ 3pm. BBC Sport NI Online, BBC iPlayer and RTE Player
Queen's University Head of Sport Liz McLaughlin commented "We are looking forward to hosting both Ireland and GB at our newly opened performance Hockey pitch at Upper Malone. Finding opportunities to better support our student clubs is a priority at Queen's Sport and it is with that and games of this quality that we invest so heavily in our facilities.
It is wonderful to have the opportunity to welcome two of the best international Hockey teams in the world to Queen's over the next week and we look forward to seeing these brilliant athletes compete as they prepare for the Summer Olympics."
Follow our social media channels on all platforms for details of how to watch and additional content around the games.