How Queen's support student athletes and how you can help!
Hosted by QUB Performance Sport Team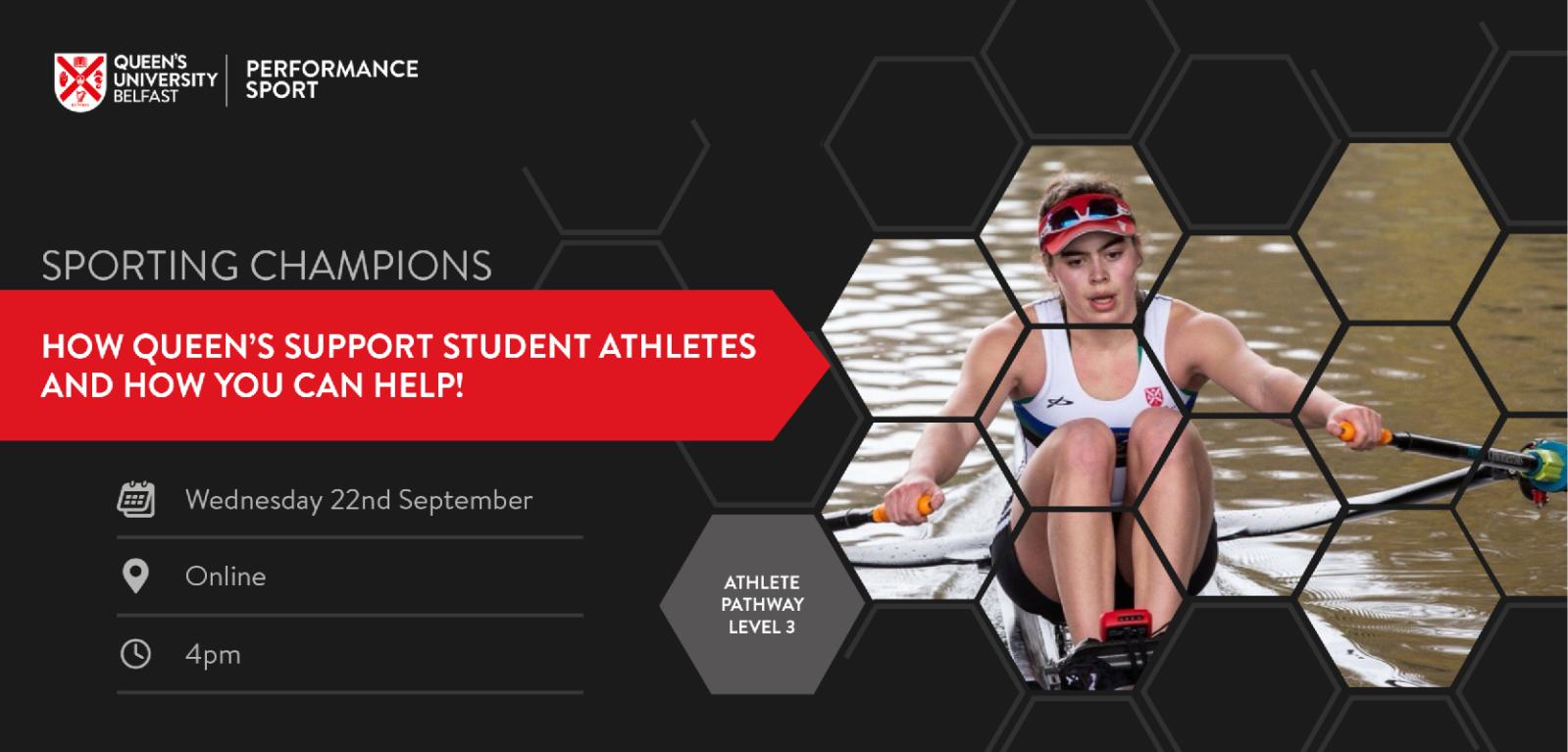 Each year Queen's Sport awards around one hundred scholarships to student athletes attending the University. These scholarships support the next generation of sporting stars to achieve their best both on and off the field of play.
In addition to financial assistance, we provide a wide-ranging support structure for our scholars which includes expert coaching and personal development to assist with short and long term goals.
Queen's Performance Sport seeks to build partnerships across the University by identifying colleagues who may be interested in finding out how we support these student athletes as they pursue dual careers and how you might help those initiatives. Staff who support students on Queen's Sport programmes may be entitled to access to QUB fixtures and events hosted by Queen's Sport as well as branded clothing.