Sports Nutritionist role available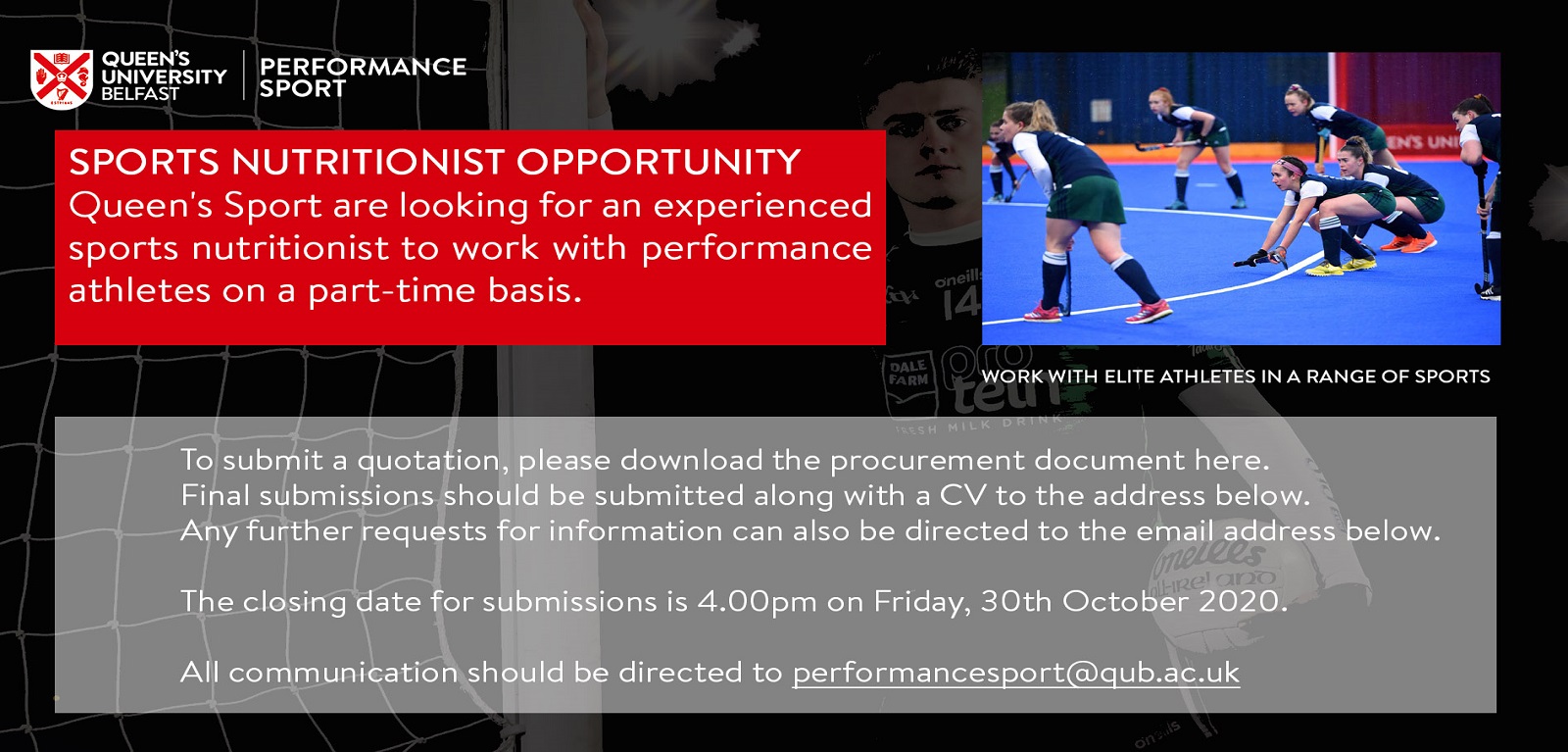 Queen's Sport are looking for an experienced sports nutritionist to work with performance athletes on a part-time basis.
To submit a quotation, please download the procurement document here.
Final submissions should be submitted along with a CV to the address below. Any further requests for information can also be directed to the email address below
The closing date for submissions is 4.00pm on Friday, 30th October 2020.
All communication should come through performancesport@qub.ac.uk
Link: https://www.queensperformancesport.net/nutrition