QUBRFC Set Off For Canada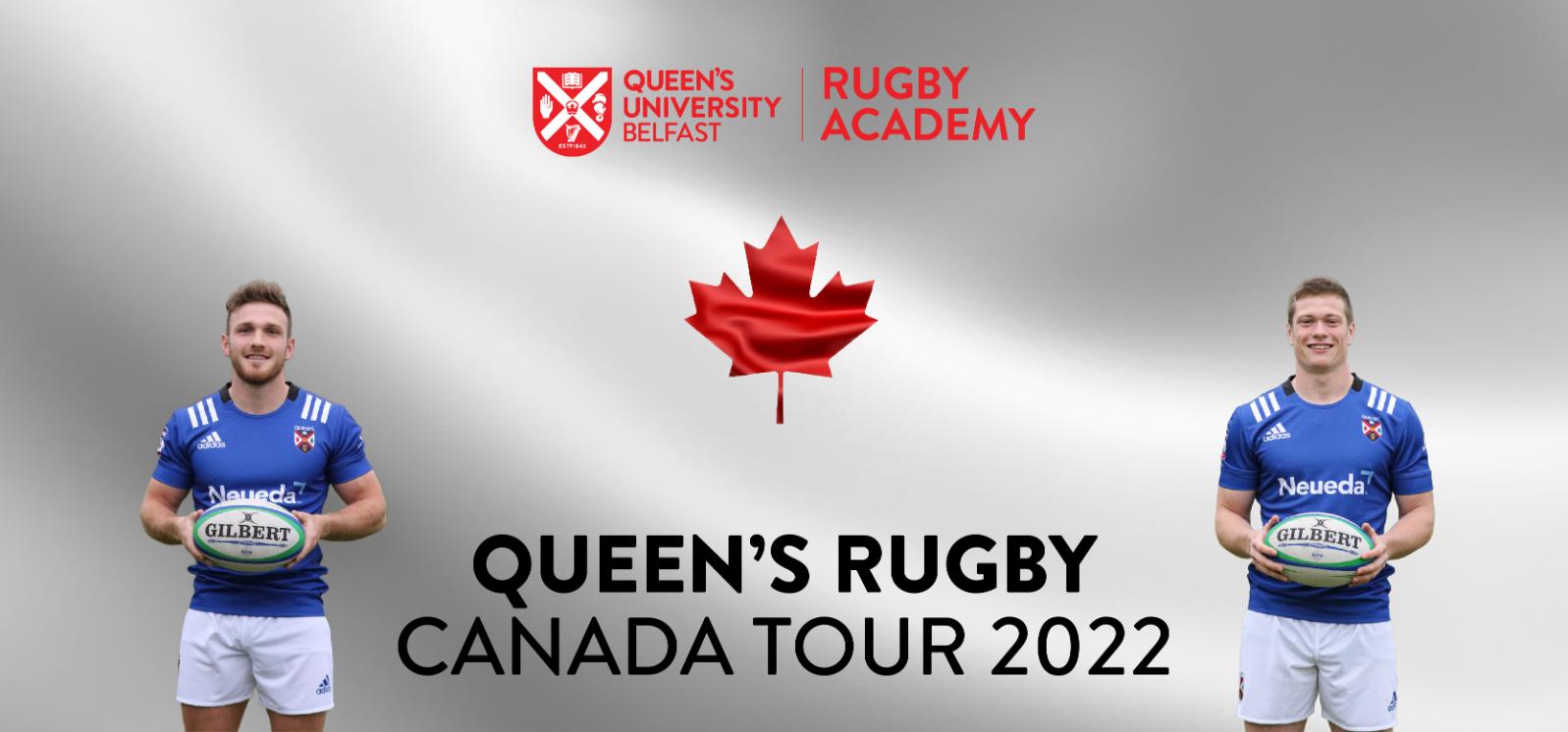 Following a fantastic domestic season, Queen's Rugby Club will commence a tour of Canada. The first of its kind in over forty years, this an exciting opportunity to bring a top-quality squad to compete against university sides and senior local clubs in Montreal, Toronto and Ottawa.
Previous tours have included players who went on to become giants of the game and whose names are synonymous with Ulster, Ireland, the Lions and Queen's Hall of Fame. Trevor Ringland, David Irwin, Dick Milliken and Jack Kyle to name but a few.
We will be using the tour to prepare for the coming season and to showcase our sporting talent so we can guarantee some great matches and challenges. You can follow the progress of the tour via the Queen's Rugby social channels.
Wednesday August 3rd
Queen's University 2nd XV vs. Brantford RFC 6:00 pm
Queen's University 1st XV vs. Niagara Rugby Union 7:30 pm
Saturday August 6th
Queen's University 2nd XV vs. Balmy Beach RFC 2:00 pm
Queen's University 1st XV vs. Toronto Arrows Academy 3:30 pm
Thursday August 11th
Queen's University 2nd XV vs. Ste. Anne de Bellevue RFC 6.00pm
Queen's University 1st XV vs. Quebec
Check out the full story