Olympic MOVES Challenge - Starting Monday 16 August!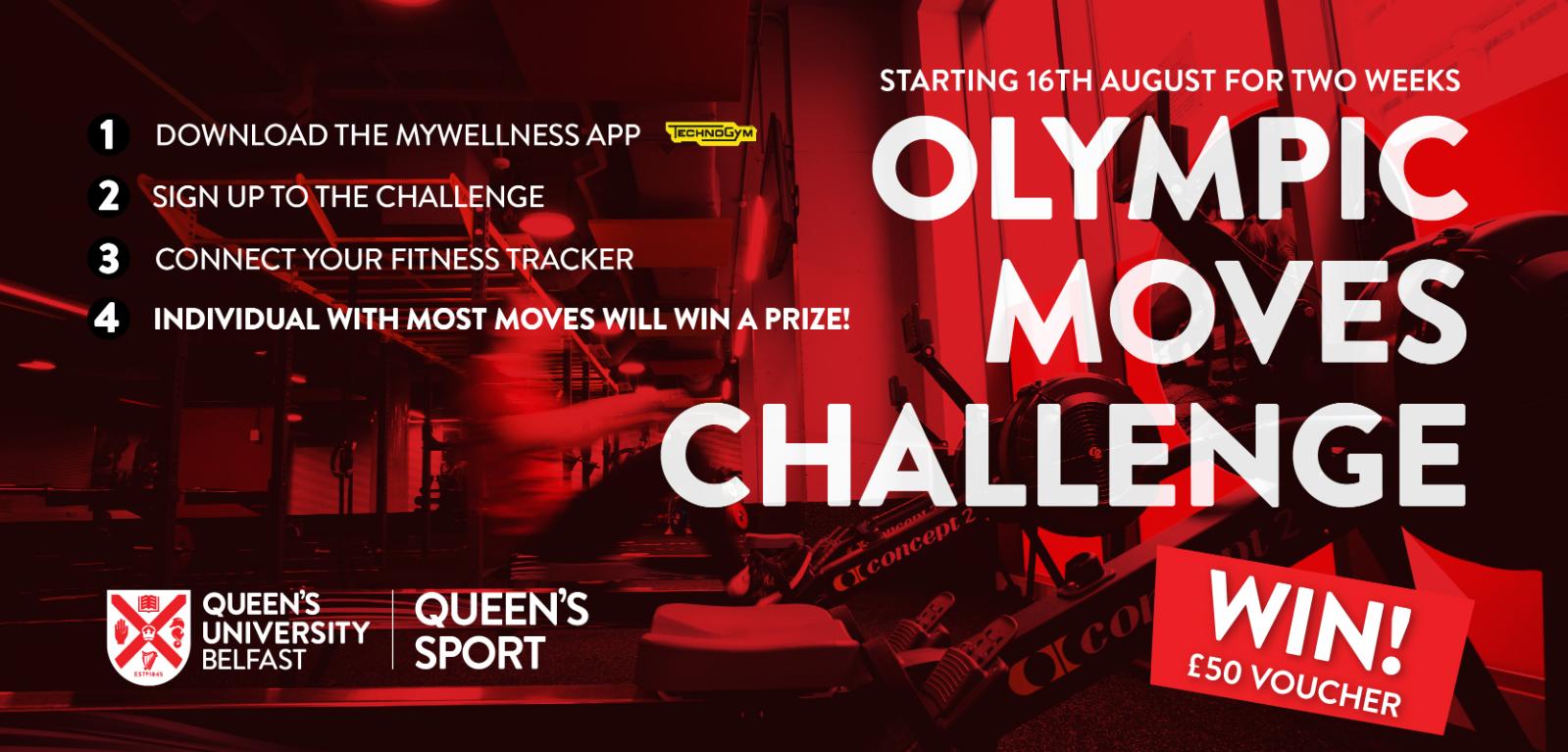 Looking for a new challenge? Have you got what it takes to win the Queen's Sport Olympic MOVEs challenge?
Download the MyWellness App, sign up to the challenge, connect your fitness tracker and register your MOVEs to win a £50 voucher for Queen's Sport!
Whoever records the most MOVEs will WIN! Sign up today and get moving like an Olympian!

You can record a MOVE by:
Joining a fitness class

Going to the gym

Having a swim

Playing squash, badminton or 5-Aside

Participating in Parkrun

Playing team sports
What is a MOVE?
MOVEs measure your activity level. The greater the training intensity, the more MOVEs you accumulate per minute. You can view the MOVEs in the Results section of the app. Your Movergy (in the yellow circle) is your MOVEs target per day, and it is calculated on your average MOVEs over two weeks.
For more information on how to use the MyWellness app please click here.