Return to the new normal with Queen's Sport this Summer
Are you in need of a Summer Gym membership? Look no further! Join us for 1, 2 or 3 months this Summer.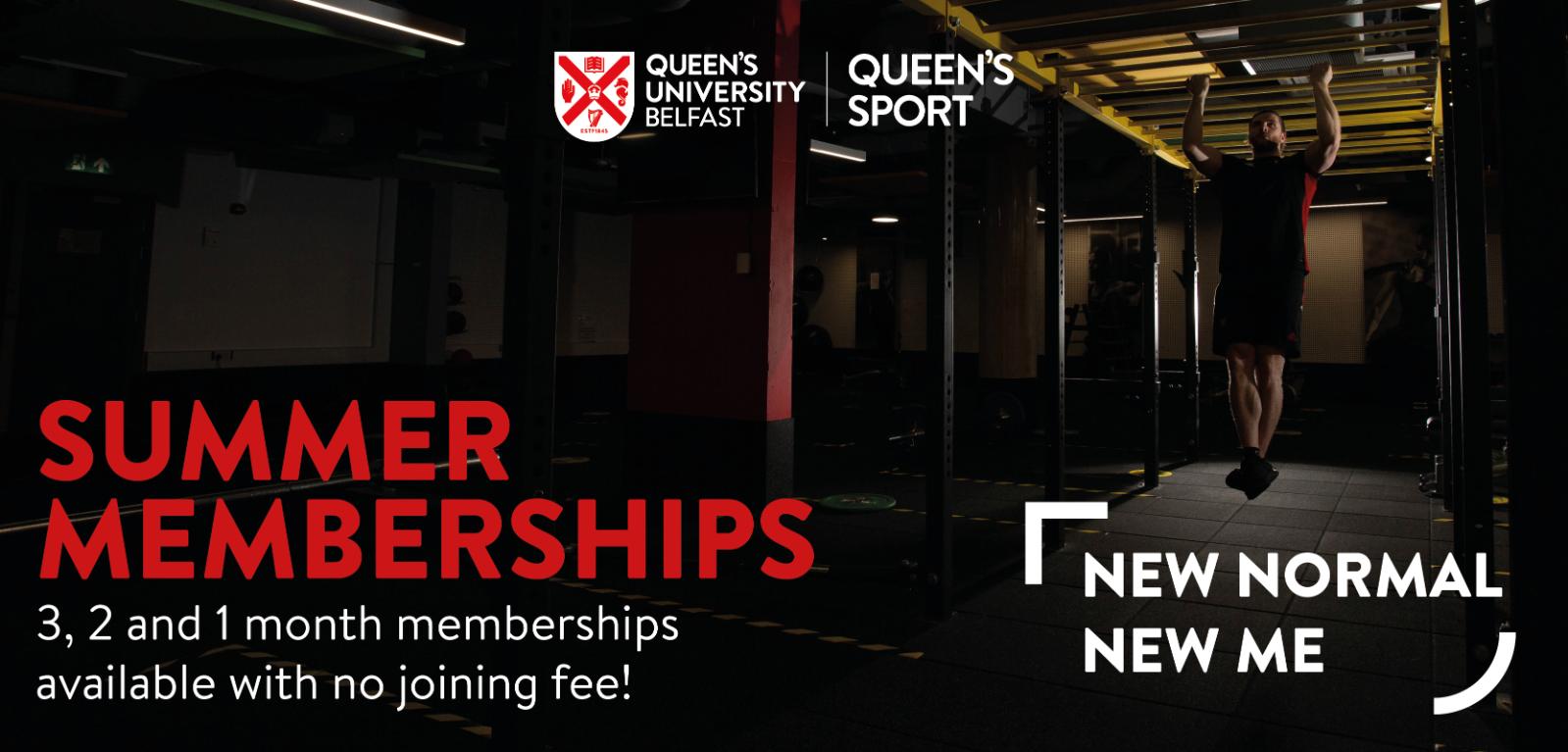 Come and train safely this Summer at Queen's Sport PEC. Book time slots in the following facilities...
24 Gym and Weights time slots to choose from daily for booking (1,000+ spaces)
22 daily bookable Pool time slot (200+ spaces)
Indoor, Outdoor and Online Group Exercise Classes
Racquets and recreational 5-aside available to book
You will always feel safe at Queens Sport. We have percautions in place to ensure you have a stress free experience...