Kingsbridge is still open...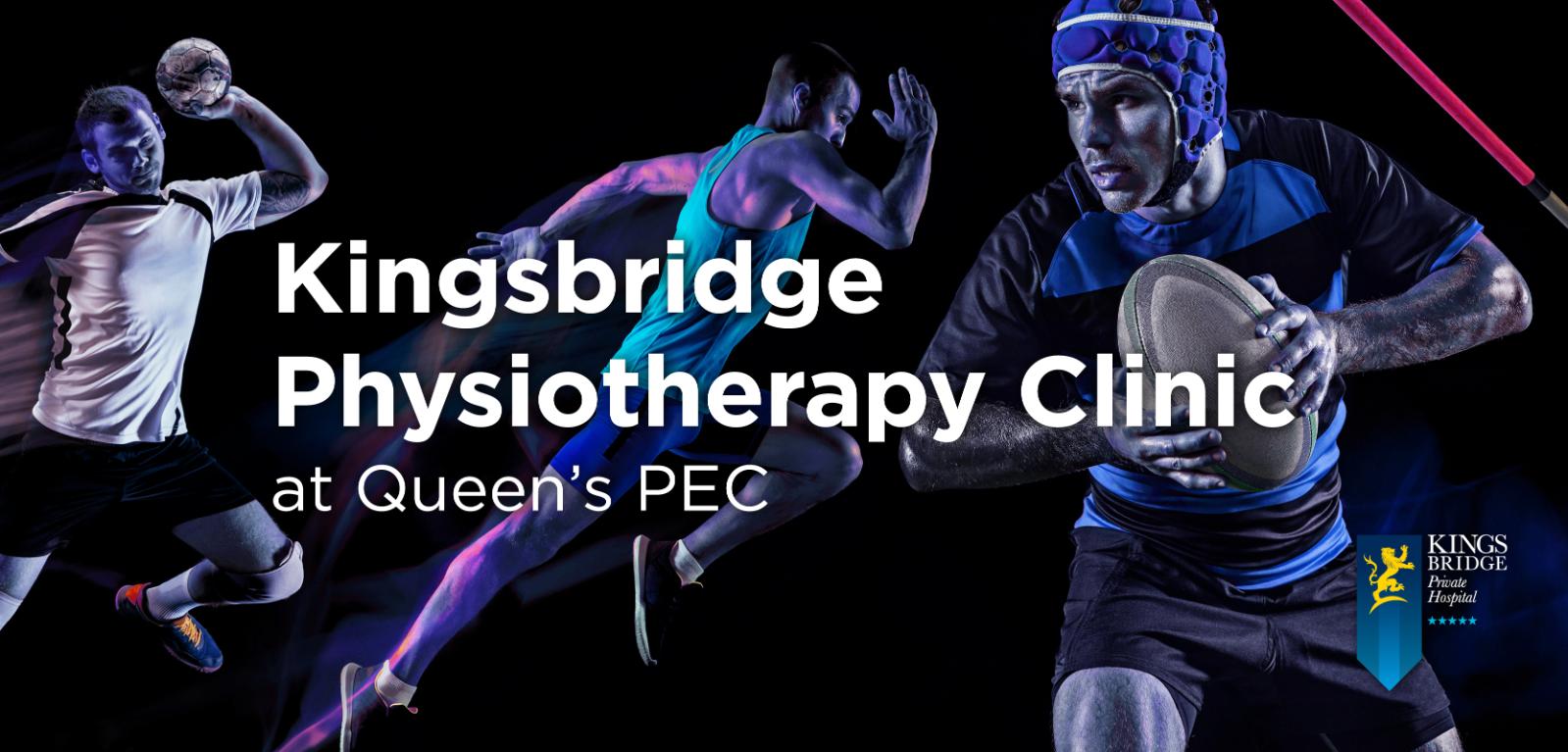 Kingsbridge Private Hospital is still open at the PEC. Masks are required and temperatures will be checked on arrival for your appointment. Bookings can be made either online or via phone call. For more information follow this link
Kingsbridge Private Hospital
Kingsbridge are based at the PEC and offer treatments for patients with or without Private Health insurance.
Kingsbridge Physiotherapy & Sports Injury Clinic gives you access to a local specialist service with the added reassurance of a seamless pathway to diagnostics and surgery if required.

The clinic is led by Sports Physiotherapist, Shea McAleer a highly qualified and experienced Sports and Musculoskeletal Physiotherapist with over 12 years' postgraduate experience and Cathal O'Kane, a specialist musculoskeletal & sports physiotherapist with over 10 years postgraduate experience.

Kingsbridge physiotherapists are experts in treating patients with, but not limited to, the following conditions:
Sprains, strains and tears
Knee and hip injury
ACL repair and other sporting injuries
Fractures and dislocations
Neck, back and shoulder pain
Core stability training
Soft tissue injuries (ligaments, tendons, nerves, connective tissue)
Pre/post op rehabilitation (e.g. Arthroscopy of knee, Rotator cuff repair, ACL recon, TKR)
Chronic and nerve pain
Postural problems
Kingsbridge Physiotherapy Clinic also offer Sports screening packages and sports medicine expertise, giving you rapid access to treatments, diagnostics and rehabilitation services.
Kingsbridge have also been able to provide Physiotherapy assistance to our Queen's up and coming Elite Athletes.
In line with this partnership, we are delighted to be able to offer Queens Sports members / students and staff a discounted rate for initial consultations and review appointments at Kingsbridge Physiotherapy Clinic.
To find out more about Kingsbridge and how you can book an appointment please follow this link:
Kingsbridge Physiotherapy and Sports Injury Clinic