Junior Leaders Programme Information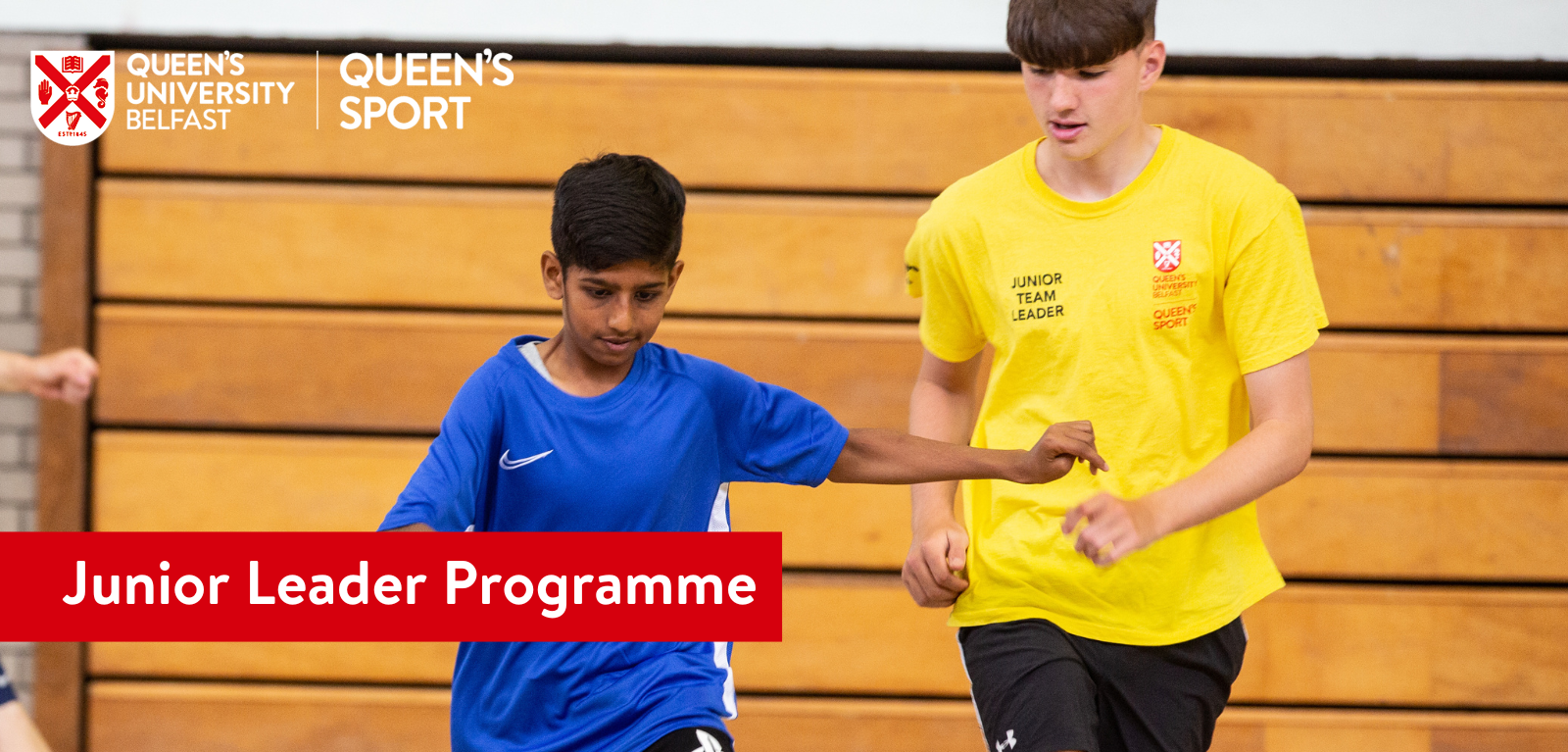 Junior Leaders Programme at Queen's Sport
The Junior Leaders assist activity and team leaders to deliver activities and coaching for children aged 6 – 13 who attend Queen's Sport's annual summer scheme.
As part of the programme, workshops are delivered to the Junior Leaders focusing on good relations. Co-ordinator Chloe McIlwaine said "We are trying to create a positive attitudinal change and develop new friendships between young people from different backgrounds; and we want to create an appreciation of and learning about different cultures as well".
The Junior Leaders who go through the programme achieve a recognised sports leadership qualification and are provided with expert training from Queen's Sport staff.
The programme allows the Junior Leaders to take part in and deliver a wide range of sporting activities, boosting their interpersonal skills, future opportunities, health and friendships.

For more information and to apply to our Junior Leader Programme for the 2023 Summer Scheme please click here.