Queen's Couch To 5K Returns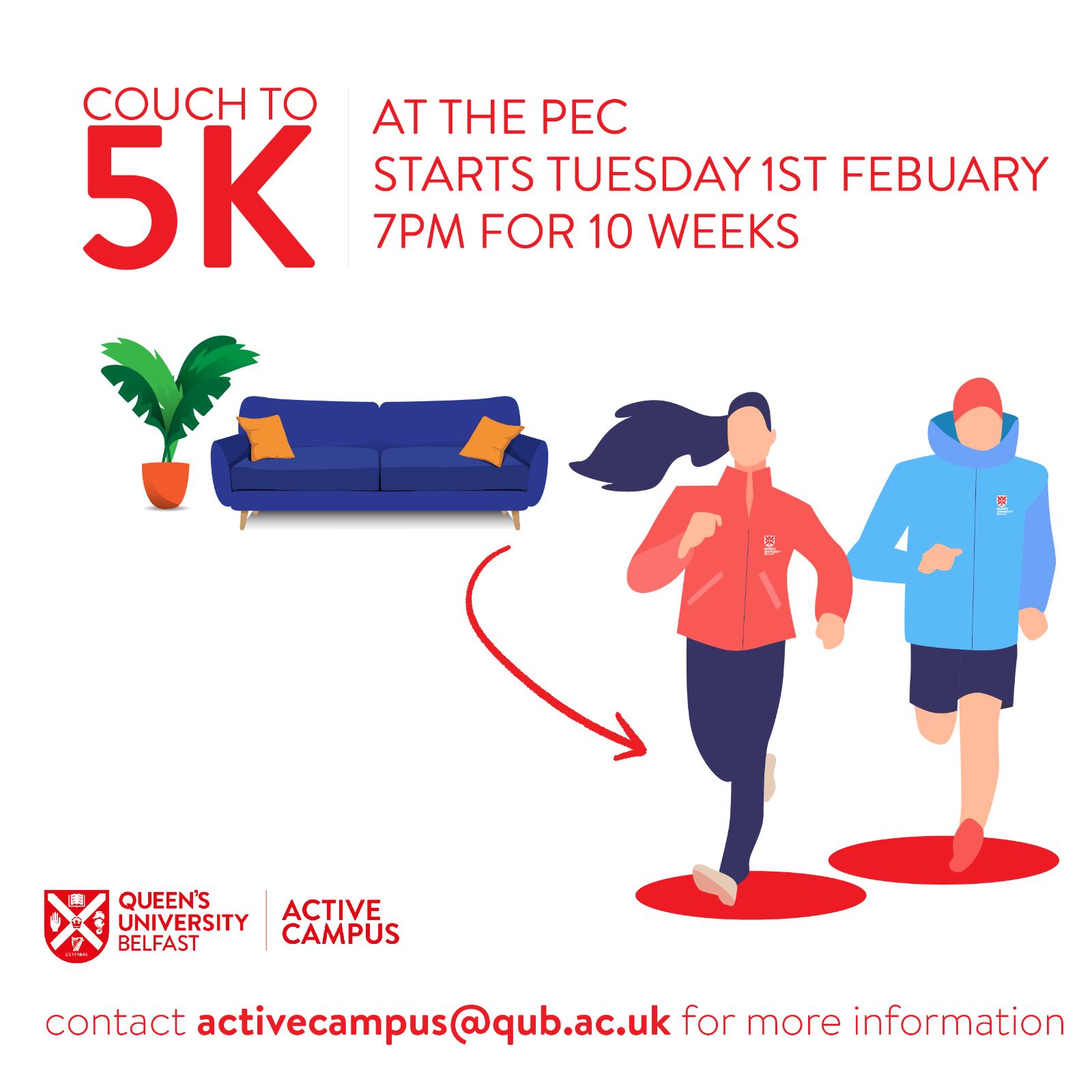 The overall aim of the Couch 2 5K programme is to provide opportunities to get active on campus in a social setting. The programme represents a structured pathway to make walking, jogging and running accessible and fun to all through a flexible 10 week group programme building up to Queen's Race Around the River.
The programme will return to the PEC this semester on 1st February at 7pm in preparation for the Queen's 5K Race. Additionally, the first 50 registered participants will get a complimentary t-shirt.