Brian Conlon & Cormac McAnallen Medals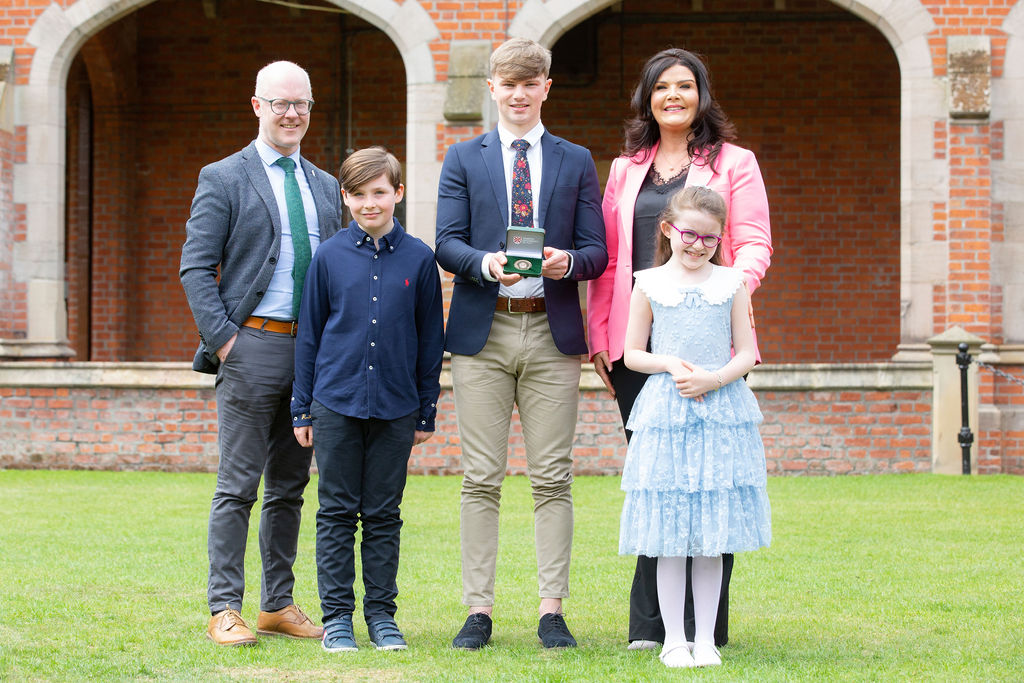 The Brian Conlon GAA Scholarship was established within the Queen's GAA Academy in 2022 through a generous gift from The Brian Conlon Foundation. The award is made to an outstanding student, who has come though the "Gaelic Football Future Stars" programme and is based on their engagement, attitude, and performance during their first year at Queen's.
The Cormac McAnallen Medal was established in 2012 by the Queen's University GAA Club and Queen's University Past Member's Union. This prestigious award is presented to an exceptional student for outstanding commitment to, and performance for, the Queen's GAA club.
On Friday 19th May these medals were awarded. Click here to read more GAA Press Release