QUEEN'S SPORT LAUNCH NEW ACTIVE CAMPUS PROJECT
Queen's Students and staff encouraged to get active and make healthier choices this term through sport, activity and fitness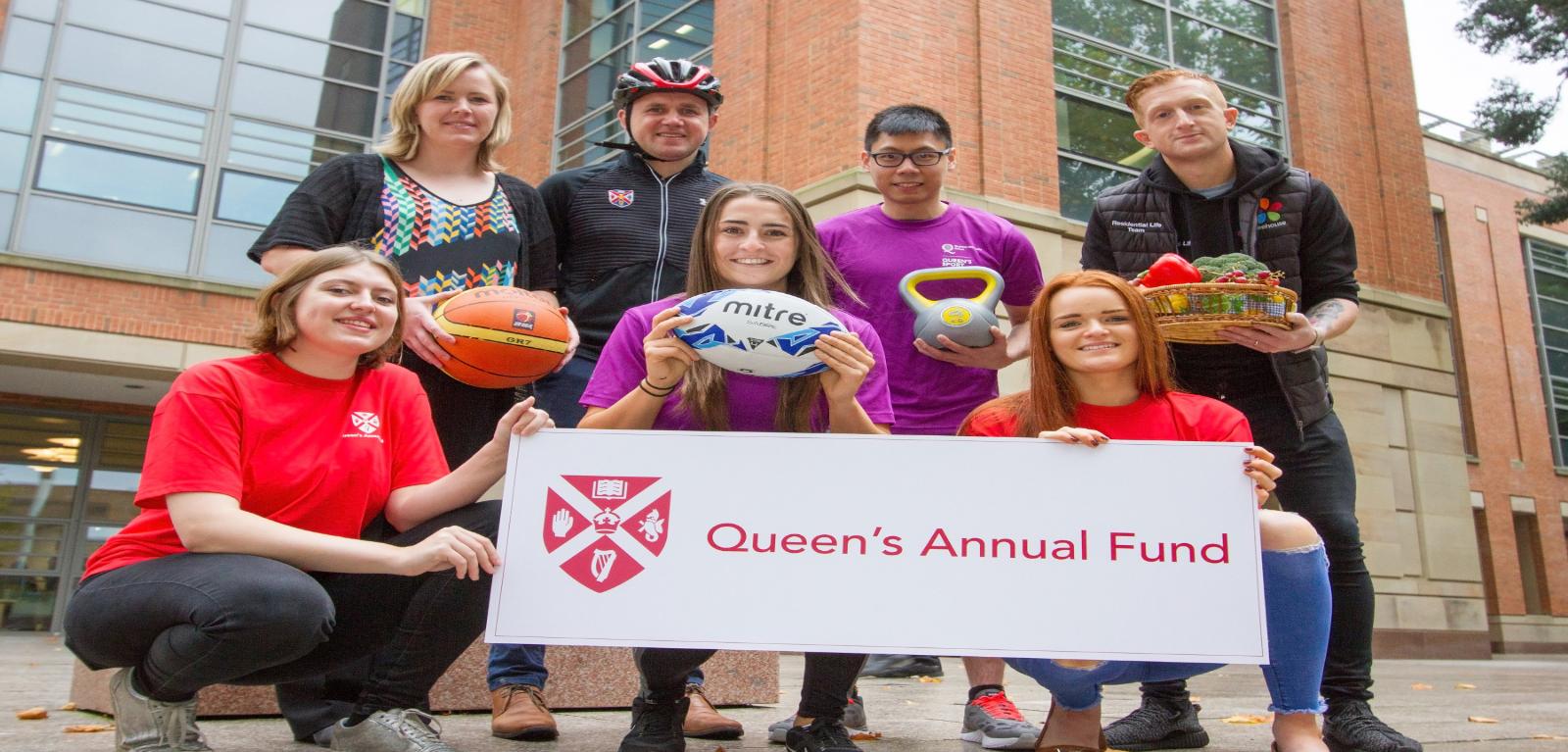 QUEEN'S SPORT LAUNCH NEW ACTIVE CAMPUS PROJECT
To celebrate European Week of Sport and the Queen's Students' Union Fresher's Fair this week, Queen's Sport have launched a new 'Active Campus' project that aims to promote a range of opportunities for students to improve wellbeing through engagement in better lifestyle choices regarding, physical activity, social sport, fitness and health.
Supported by Queen's Annual Fund, the project will work across the University to raise the profile of fitness, health, active lifestyle and social sport opportunities to improve well-being for staff and students.
"The Queen's Annual Fund is delighted to support this fantastic initiative," said Meaghan Lyons, Queen's Regular Giving Manager. "The Fund, which exists thanks to the generous support of Queen's graduates and friends, was established in 1999 to support and enhance all aspects of the Queen's experience for students. The Active Campus project meets our awarding criteria perfectly, as it is not only a gateway to better physical fitness for Queen's students but also to improved mental and emotional wellbeing as well."
Queen's Sport will lead the delivery of the programme and Kevin Murray, Sport Development Officer outlined Queen's Sport aspirations for this project at the recent launch. 'Through an integrated and collaborative approach to promotion and delivery, we look forward to working with all partners across the University to engage more staff and students in active campus initiatives. An important aspect of this project is that it promotes inclusivity and diversity through a broad range of programmes. We encourage all participants to 'Find a Level' of entry which suits them. Our recently appointed Campus Activity Co-ordinator will be an excellent resource to promote the wide range of programmes currently available to keep people active for longer'
Opportunities available include –'Fitness to U' sessions, Nutrition and Health talks, 'Couch 2 5k's', Active Travel initiatives and a range of Social Sport opportunities that include - Student Club Taster events and Campus Cup events which provide a semi-competitive platform for people to stay connected to their activities.
For further Information visit: Queenssport.com/activecampus
Email: activecampus@qub.ac.uk
Tel: 028 90 681126
'Find your Level'
#QUBeActive #Beactive #ActiveFitness #ActiveSport #ActiveLifestyle