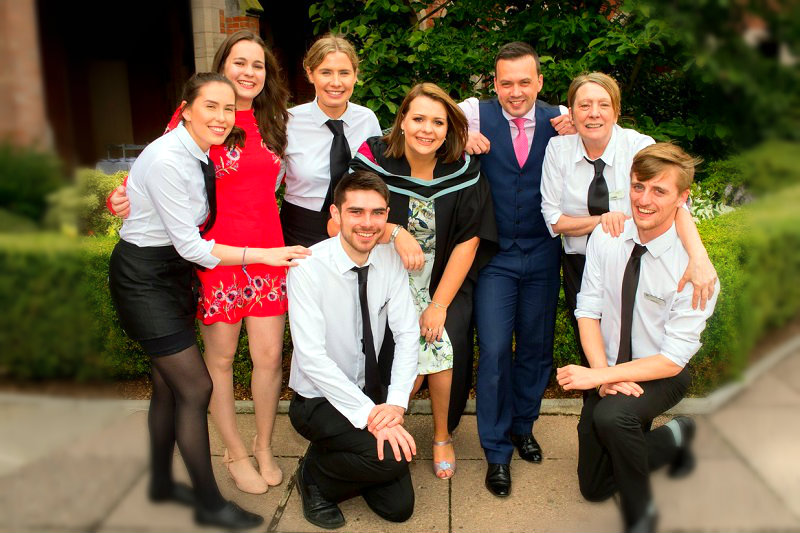 Who We Are
The Campus Food and Drink Team at Queen's University Belfast
Whether you're a student looking for a tasty bite to eat or a business looking for a venue to host events and conferences, or a bride-to-be looking for a memorable location for your special day, QUB Campus Food and Drink can help you.
For catering and hospitality enquiries for The Great Hall, Whitla Hall, Riddel Hall get in touch today.
Campus Food and Drink is responsible for the delivery of on-campus hospitality at Queen's University.
We also organise special events throughout the year, such as the wildly popular Campus Food Markets.
Campus Food and Drink is also responsible for conference and event hospitality and operational management of Riddel Hall and The Great Hall.
In addition, Campus Food and Drink is responsible for the management of third party food outlets on campus: Junction, Cafe Krem, Clements, Hope Cafe, Deanes at Queen's and Cafe Carberry.
We are also responsible for the management of Students' Union bars and entertainment events.


Meet the Team behind Campus Food and Drink
Are you planning an event and not sure who to get in touch with? Find out more about the team below.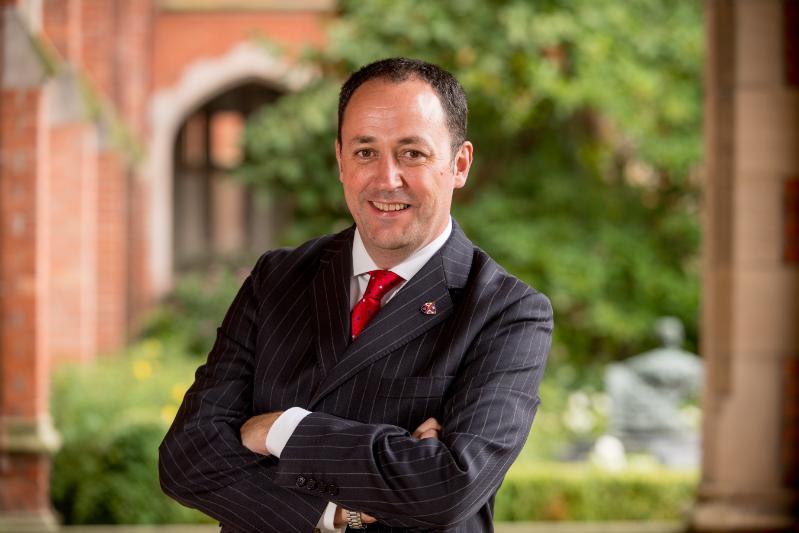 Brian Horgan
Head of Campus Food and Drink
Brian Horgan joined the University in 2007 after working for Hilton UK and Hastings Hotels in a variety of locations.
Brian is responsible for hospitality and catering across the Campus, day to day operation of Riddel Hall and Students' Union Bars and Entertainment as well as relationships with 3rd party caterers.
In his spare time Brian enjoys running after his four year old son and spending time in his home town of Newcastle and exploring the Mournes.
Email Brian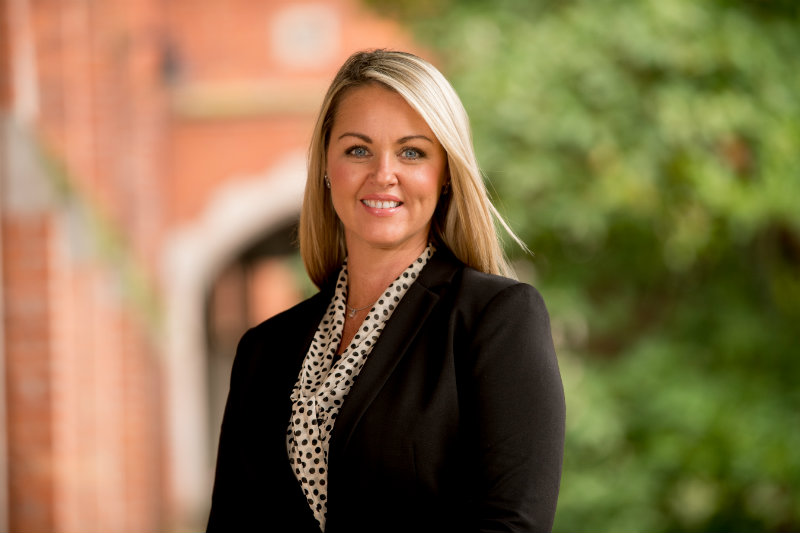 Kelly Hart
Campus Food and Drink Manager
Kelly has a broad remit that includes contract management, compliance, marketing and social media throughout the department as well as having responsibility for Campus Food Markets and Operations at Riddel Hall.
Kelly also manages the relationship with the third party caterers throughout various locations on Campus.
Kelly is a Director with The University Caterers Organisation, which is the leading professional membership body of "in-house" caterers operating in the higher and further education sector.
Email Kelly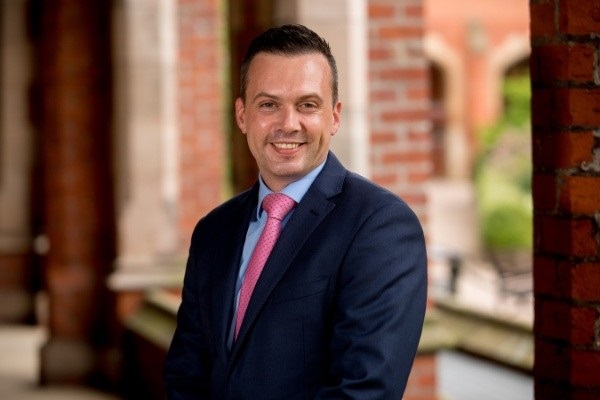 ODHRAN O'NEILL
Campus Food and Drink Operations Manager
Odhran leads the operational management of the Campus Food and Drink units across the University, with a specific focus on Riddel Hall and The Great Hall.
Odhran delivers conference and banqueting events, weddings and the day-to-day hospitality solutions on campus.
Odhran has a particular focus on large scale catered events and core events across campus such as Winter and Summer Graduations.
As well as managing a diverse team of student staff, full and part-time staff he strives to deliver an efficient, effective and profitable service for the University, whilst ensuring a consistent level of service and safe working environment.
Email Odhran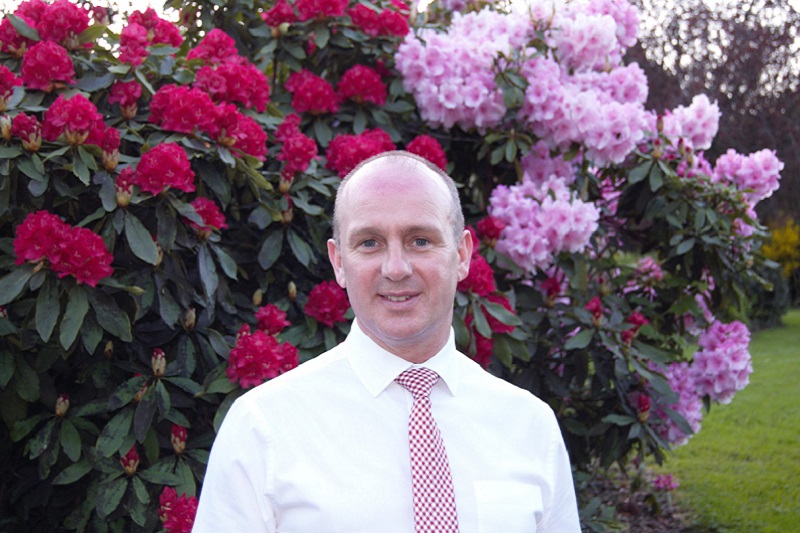 Brian Stewart
Customer Host at Riddel Hall
Brian has been Customer Host at Riddel Hall since May 2015. He is responsible for delivering a friendly and professional service as well as meeting and greeting event organisers along with with their delegates.
As your Customer Host, Brian will be on hand to help with the smooth running of your event, whether that is a small private dinner or a large conference.
Email Brian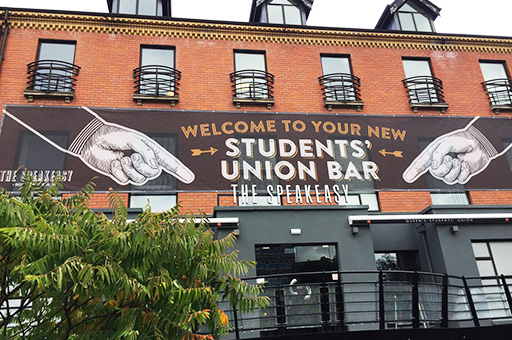 Stephen Anderson
Students' Union Bars and Entertainment Manager
Stephen is the Bars and Entertainment Manager at Queen's University Belfast Students' Union.
He manages all the Bars and Entertainment throughout the SU, including the iconic Mandela Hall.
Stephen has been responsible for bringing in a number of gigs, including highly-sought after artists like Jess Glynne.
He has been Bars and Entertainment Manager for a decade and is heavily involved in, and regularly engages with, the elected Students' Union body.
Email Stephen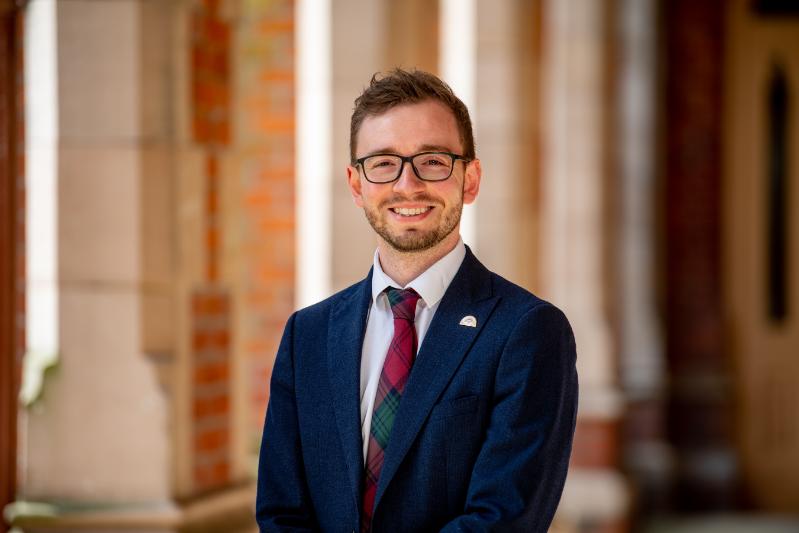 Gary Daly
Operations Supervisor
Gary works across a number of sites at Queen's and is based mainly in the Great Hall in both an operational and administrative capacity.
He can advise on hospitality requirements for events both at the Great Hall and Riddel Hall.
Gary has an interest in the environment and sustainability, stemming from his time at Queen's as a geography graduate and heads up both department's Green Impact teams.
Email Gary
THOMAS BREEN
Conference & Bookings Officer
Thomas is based at Riddel Hall and deals exclusively with this unique venue.
He has a degree in Hotel & Tourism Management and held the role of Events Manager in a successful regional hotel for several years.
Thomas has vast experience in conference planning, event management, digital strategy and delivering high levels of customer satisfaction.
Whether you at hosting a small board meeting or a large international conference, Thomas will guide you with a bespoke and tailored service.
Email Thomas
VICTORIA PARKS
Hospitality and Banqueting Manager
A graduate of Queen's University, Victoria Parks joined the Campus Food and Drink team in 2020 after spending 12 years working for Hastings Hotels in their various locations.
Victoria oversees events and dinners across the university campus with a focus on the Great Hall and Whitla Hall ensuring that all customers are catered for in a friendly and professional yet personalised manner
Email Victoria
Take the next step
Start planning your unique event.
Call us today on 028 9097 5340 or email events@qub.ac.uk
Enquire Online
---