Mollie accepts Tier 1 Scholarship on our EAP Programme.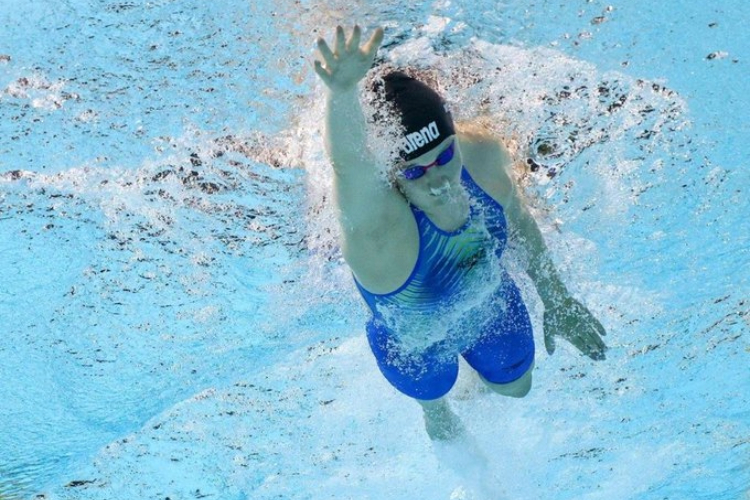 Mollie McAlorum has formally accepted a Tier 1 Elite Athlete Program Scholarship at Queen's University and will pursue her swimming goals at the National Centre Ulster as a student athlete.
Mollie stated, "The EAP will allow me to study Law at Queens University whilst continuing my swimming at NCU. Thank you to my coach Kevin for his role in supporting me and I am excited to continue working with him, Aaron, Andy, Dave and Jordan as well as the Sport Northern Ireland Sport Institute staff and my teammates over the next few years."
National Centre Head Coach, Kevin Anderson said, "Mollie brings everything I am looking for in an athlete here at NCU. She has a tremendous work ethic, is respectful, motivated and possesses great values. I am looking forward to coaching her alongside my staff for the next few years and supporting her international swimming goals. I would like to congratulate the Leander Swim Club as they have been an integral part of Mollie's development over the years and Queens University Belfast for supporting swimming."
Aidan O'Rourke, our Performance Sport Manager said, "Queen's Sport are delighted to work with Swim Ireland and Swim Ulster to keep our most talented athletes on the island for study and career progression. We have built athlete pathway partnerships with a number of National Governing Bodies, which place athletes and a Dual Career approach at the centre of decision making. We are looking forward to helping Mollie achieve her swimming dreams while she pursues a world class education."
Good Luck Mollie, we look forward to welcoming you to Queen's Sport.