CardioSoc 5K Colour Run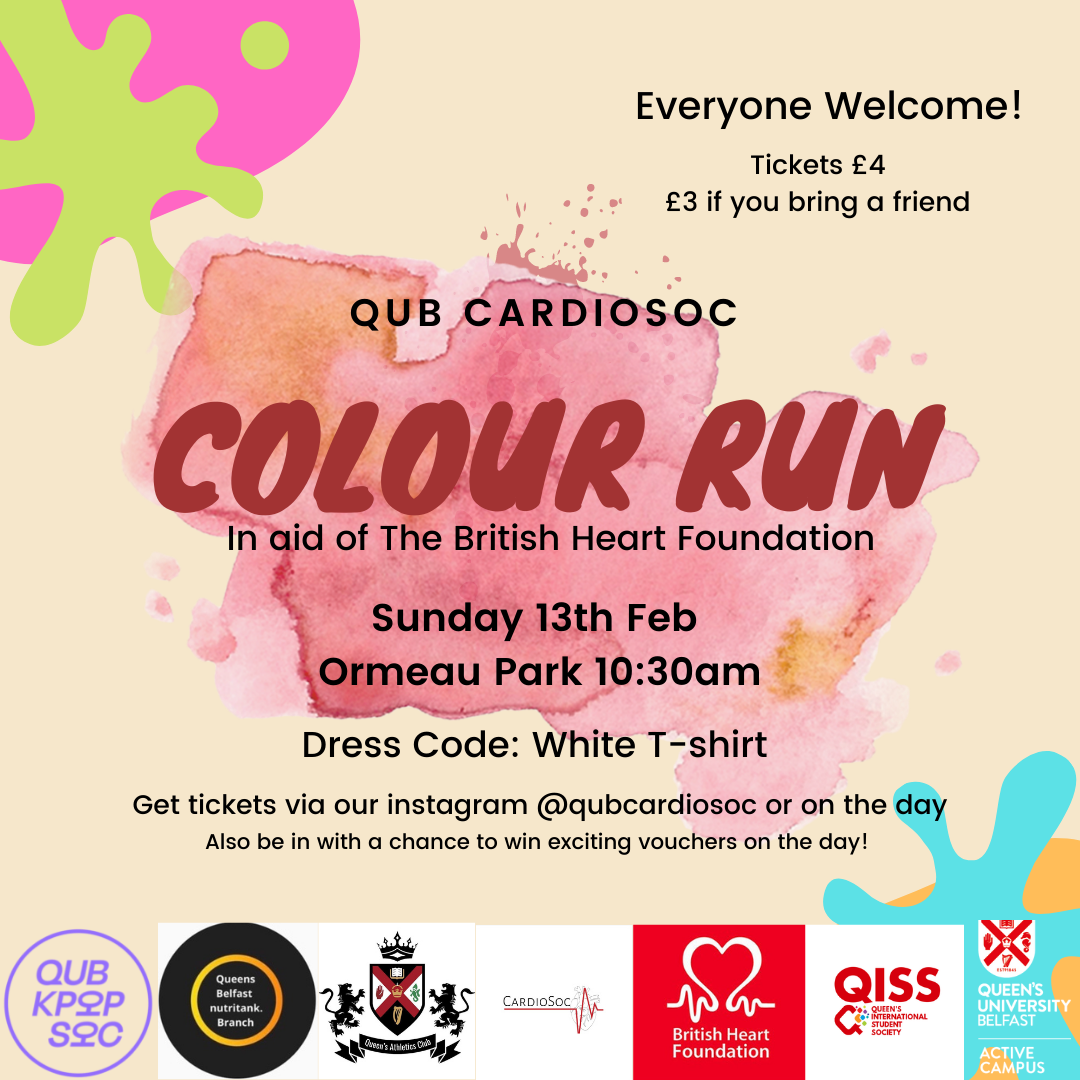 Don't miss out on the fun at the CardioSoc Colour Run
Need an excuse to get out of the house? Want some motivation to exercise? Or do you just want to spend time with friends and family? Well then put on a white t-shirt and join QUB CardioSoc for a 5K colour run in Ormeau Park. Held on the 13th of February at 10:30AM to support the British Heart Foundation!
In collaboration with various societies at Queen's as well as Queen's Active Campus, the colour run has been organised to do at your own pace and everyone has the chance to win some exciting vouchers for completing the run.
We also have some games and exciting performances to look forward to, including the ever so talented QUB KPOP Society dance teams.
Tickets can be purchased via Instagram @QUBCardioSoc (don't forget to bring your friends or family to get a discount) and profits from this event will go to BHF.
Everyone is welcome to have fun, stay healthy and give back to a great organisation!