Physiotherapist(s) Jobs at Queen's Sport
4/09/2017
Physiotherapist(s) for Elite Athletes and GAA Clubs
Physiotherapist(s) for Elite Athletes and GAA Clubs - Queen's University Belfast
Queen's Sport requires physiotherapists to work on a casual basis from September 2017 – February 2018 (reviewed monthly) with Elite Athletes (approx. 15-20) and GAA Clubs (Gaelic Football, Fresher Football, Hurling and Camogie first teams and GAA Academy athletes).
Closing date: Friday 8 September 2017; 1.00pm
Anticipated Interview Date; Tuesday 19 September 2017
Start Date; 28 September 2017
Application; Interested individuals are requested to submit a full C.V., cost structure and proposal to Liz McLaughlin, Queen's Sport, PEC, Botanic Park, Belfast BT9 5EX or email CV to liz.mclaughlin@qub.ac.uk
For further information on any of the vacancies and the related criteria please contact:
Liz McLaughlin, Queen's Sport
T: 028 9038 7662
E: liz.mclaughlin@qub.ac.uk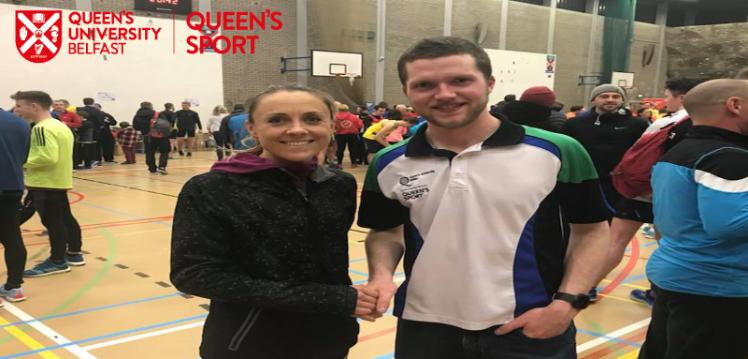 What a fantastic race - great atmosphere
22/03/2018 - Well done to everyone who took part and a big congratulations to all our winners!
Latest News
21/03/2018 - Wednesday 21st March 2018. Please read through the information below.